Oh, look!

I can animate layers

I

UnoSlider
UnoSlider is an advanced image and content slider which is built with responsive design and mobile devices in mind.
Slider theme:
Fully responsive
Touch enabled
Dynamic tooltips
Per-slide options
Html content
Professional support
Mobile optimized
Literally unlimited transitions
More than 30 options
Well documented
Easily themeable
Animated layers
12 prebuilt themes
More than 40 preset transitions
Images preloader
Public API
Multiple sliders per page
Works in IE6
Purchased!
I love the script! Very well implemented!
Keep up the good work!

Great slider great work…amazing DOC. Its like getting a few more scripts on the house, THANK YOU

man.. i love this script…wish i have your brain ..LOL

Execllent support. The developer even took the time to correct my code and show me where I went wrong. Highly recommend this script for its ease of installation.

Lovely plugin especially for the mobile touch support.

I am a raw beginner and with a video tutorial I had it sussed out, I cant believe just how much support I got, fantastic!!

Amazing work and absolutely terrific code – your one in a billion and the fact that this slider is compliant through IE6 is absolutely mind blowing.

This is really a fantastic slider! Thank you!

For the one considering purchasing a slider: Don't waste another second thinking, this one deserves every penny. Not only his slider, the support and documentation is also amazing.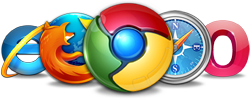 All major desktop and mobile browsers are supported.
Even the IE6 :)
Fully responsive
Touch enabled
Dynamic tooltips
Html content
Animated layers
Professional support
Mobile optimized
Literally unlimited transitions
HTML slides editor
Animated layers editor
Transitions editor
Well documented
12 prebuilt themes
More than 40 preset transitions
Images preloader
Multiple sliders per page
Custom CSS
It is just awesome :)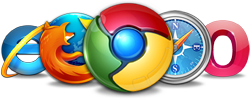 All major desktop and mobile browsers are supported.
Even the IE6 :)